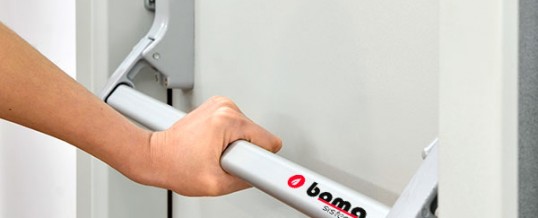 A fire door is a vertical element of zoning and compartmentalization of areas or areas that we want to protect in a given time and for a certain time to prevent the spread of fire. In this way we notify contain the fire while the fire crews in our town.
This type of protective fire have fire resistance is classified based on application rules, indicating in each case the appropriate use and must be designed by qualified for placement.
In neighboring communities, in your neighborhood, if you look, you can find them in so-called pre-independence lobbies that separate garages or parking of other areas. Are elements safely every day you open and close to exit or enter the parking garage. But what happens if you leave the door open fire without realizing it? or are you blocking the door with a wedge fire because that way it is easier to access your website when it comes loaded with grocery shopping or with the cart of your child? No "wanting" is deleting a system of protection against fire spreading and further, in case there was a fire or a dangerous situation, the insurance community, which had contracted to cover the damage caused by the fire, would not take care of anything. Be totally unprotected.
Since companies BOMA installer company to systems and firefighting equipment in Malaga, as lobbyists fire extinguishers, BIAS, (Fire hydrants equipped), switchboards and alarms, smoke extraction systems and parking garage, build awareness our customers use these devices should give to avoid unpleasant surprises.